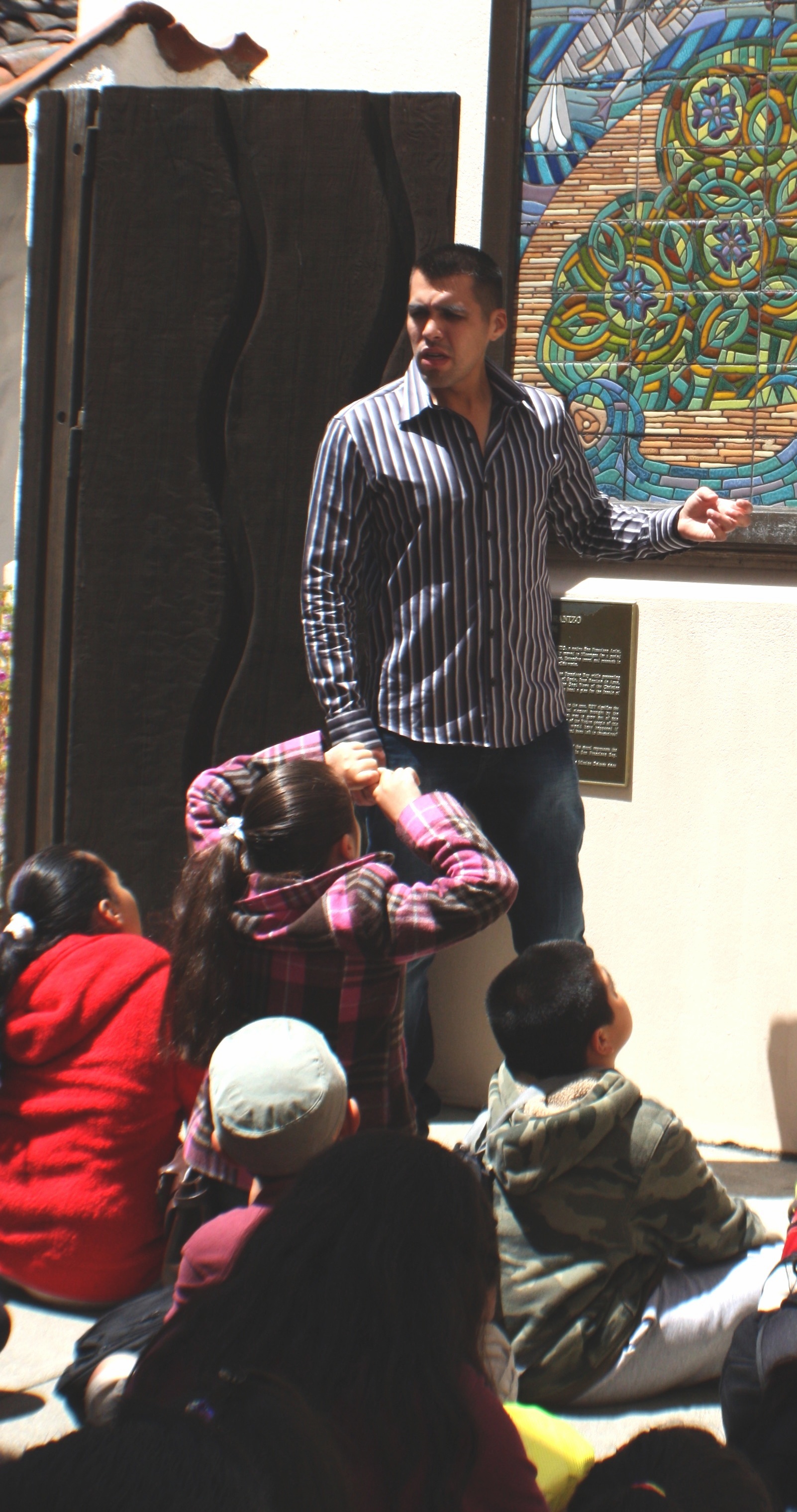 after i received the emerging leader award, this was written about me… thank you CIMCC :)

In choosing an individual for the Emerging Leader Award, the CIMCC Board reviewed nominations of young people who have demonstrated the ability to reach leadership potential through competitive achievement.  In selecting a recipient the committee looked to those that have demonstrated academic, athletic, and/or community service excellence and had a proven commitment to using their skills to improve the well being of California Tribal communities.
Vincent Medina Jr., Chochenyo Ohlone, is the author of the lively multi-media blog "Being Ohlone in the 21st Century" and is involved in the revitalization of the Chochenyo language. A native language spoken traditionally on the eastern shores of the San Francisco Bay that many linguists had labeled "extinct," Vincent has begun to revitalize the Chochenyo language with the help of his elders, scholarship, and technology. Vincent is part of a larger movement by the Ohlone people to revitalize and speak traditional languages and to bring these languages into modern times. Vincent is proud of his Ohlone identity and works to educate others about Ohlone culture and dispel stereotypes about natives. In addressing a group of tribal youth ambassadors he gave them the following advice regarding stereotypes and misinformation: "When you encounter people that don't think the way you do, which you are going to experience more times than you would like to in life, you combat their opinions with education." Vincent writes about his experiences as an Ohlone trying to preserve his traditional culture in modern times on his blog, giving a first person perspective on contemporary issues facing natives and sharing Ohlone history and updates on the cultural events he attends.
Vincent is also Assistant Curator of Mission Dolores in San Francisco, where he leads popular tours for 4th graders, teachers, and other visitors. Vincent has revolutionized the way tours are given from focusing on the Spanish Padres and/or Father Serra to creating a tour that is primarily focused on Ohlone culture, resistance, and survival. Motivated by the mantra "the truth will set us free," Vincent is currently the most requested tour guide at the Mission, and strives to tell a story that California Indian children could feel proud of. He is currently in the process of completing a memorial project for the more than 6,000 Indians buried at Mission Dolores. The memorial will be projected on the mission walls and honor their tribal names. Vincent is currently in college, focusing on getting an education to improve his community. He lives in San Lorenzo, which is part of his Jalquin Ohlone ancestral homeland.